I want to start this series by saying that this was the most magical trip I have ever been on. It is difficult to put into words, and you'll be able to see why later on, how beautiful a place can be. There is a lot of stigma associated with the Middle East, and I will challenge it here. As a white Jewish and female traveler I heard all sorts of variations of the same negative story. FALSE. I was treated like gold, everywhere. In hotels, restaurants, stores … touristy locations and local spots. I was treated with the utmost respect. And of course, I returned this noble gesture.
It is important to note that I believe in immersing myself in the culture of the places I visit. That said, I was extremely respectful of the Arabic Culture. I kept my shoulders covered, and my outfits were below the knees – conservative. It is not required to cover up completely, but I did it on multiple occasions out of respect and due to my own curiosity. It is like a gentleman's agreement of traveling : admire and honor another man's culture. So here goes, enjoy. Part I.
---
Our trip from Amsterdam began on Etihad Airways. Unsurprisingly, business class was full but we still got our seats upgraded, free of charge. A full food menu, silver cutlery, unlimited alcohol, and a care package with socks, a toothbrush and toothpaste … we were very satisfied and ready for another 7 hour flight to Abu Dhabi.
We stayed at a 5 star hotel called the Jumeirah at Etihad Towers (the three silver ones to the left). It comes fully equipped with 3 pools, a private beach, a spa, a rooftop bar, and a handful of restaurants (I'm sold!) . I just want to note that the hotel staff at the Etihad Towers and the other Jumeirah hotels that we visited … were the best staff I ever worked with, hands down. Everyone was always smiling, greeting us, and helping us with out needs. This especially goes for the concierge, whose staff members went out of their ways to help us with our requests and reservations.
Whats a better way to start your morning than by laying at an infinity pool with a pina coloda? Another important note, The Emirates is a dry country. Alcohol can only be consumed in hotels and certain clubs. If you are like me and need a glass of wine with every meal, your restaurant choices should be limited to those that are on hotel grounds. Nevertheless, we did visit multiple local spots where we drank tea and fresh juices!
High Tea is an afternoon tea time session with a collection of fine teas, coffee and snacks served at the Observation Deck of the neighboring Etihad tower (there are three in total, two residences and one hotel). Afternoon tea is very popular in The Emirates, and you can make a reservation at almost any hotel. On the 74th floor we had a stunning view of Abu Dhabi. The cost is 175 AED per person plus taxes and fees so around $55. Some of the tea's we had were pricey so if the goal is to try multiple tea's, the price makes sense. We weren't very hungry or thirsty, so we didn't benefit from the entire experience.
After becoming a Jumeirah Sirius member (free of charge), I received a room upgrade … also free of charge. And isn't this just breathtaking! A stand alone tub on the 58th floor overlooking the Presidential Palace and the Emirates Palace.
Ok I can officially just bathe myself all day and I will be satisfied with this trip.
At 3 PM our safari tour guide picked us up from the hotel. The fancy Land Cruiser took us and two couples to the desert about an hour and a half away. This was the start of our evening safari experience.
First our driver took us on a dune bashing adventure which is basically a wild drive through the desert. I was scared for my life but it definitely got my adrenaline pumping.
I was super excited to finally ride a camel and that alone made my entire night complete!
Getting on was tough. Staying on was tougher. It was hard to keep my balance as the camel rose to its feet. The movement was quick and almost threw me off sideways. Luckily I was hanging on for dear life. Camel riding as well as sand surfing was included in this trip. They also provided ATV's for a small extra charge.
We continued our safari adventure to the desert camp.  The area was super authentic and we finally got a good taste of the Emirati Culture. Heres our dinner table where we enjoyed a local BBQ meal.
Inside the camp there were many different areas to explore. Falconry is an integral part of UAE culture. Falcons are used primarily for hunting purposes, and for its owners they are a prized possessions.
All dressed up and feeling like a local … I was ready to watch the sunset and the starry sky that was to follow.
The night was still young. I got myself a beautiful Henna tattoo … smoked some shisha … & shared a dance with my tour guides and the rest of the guests.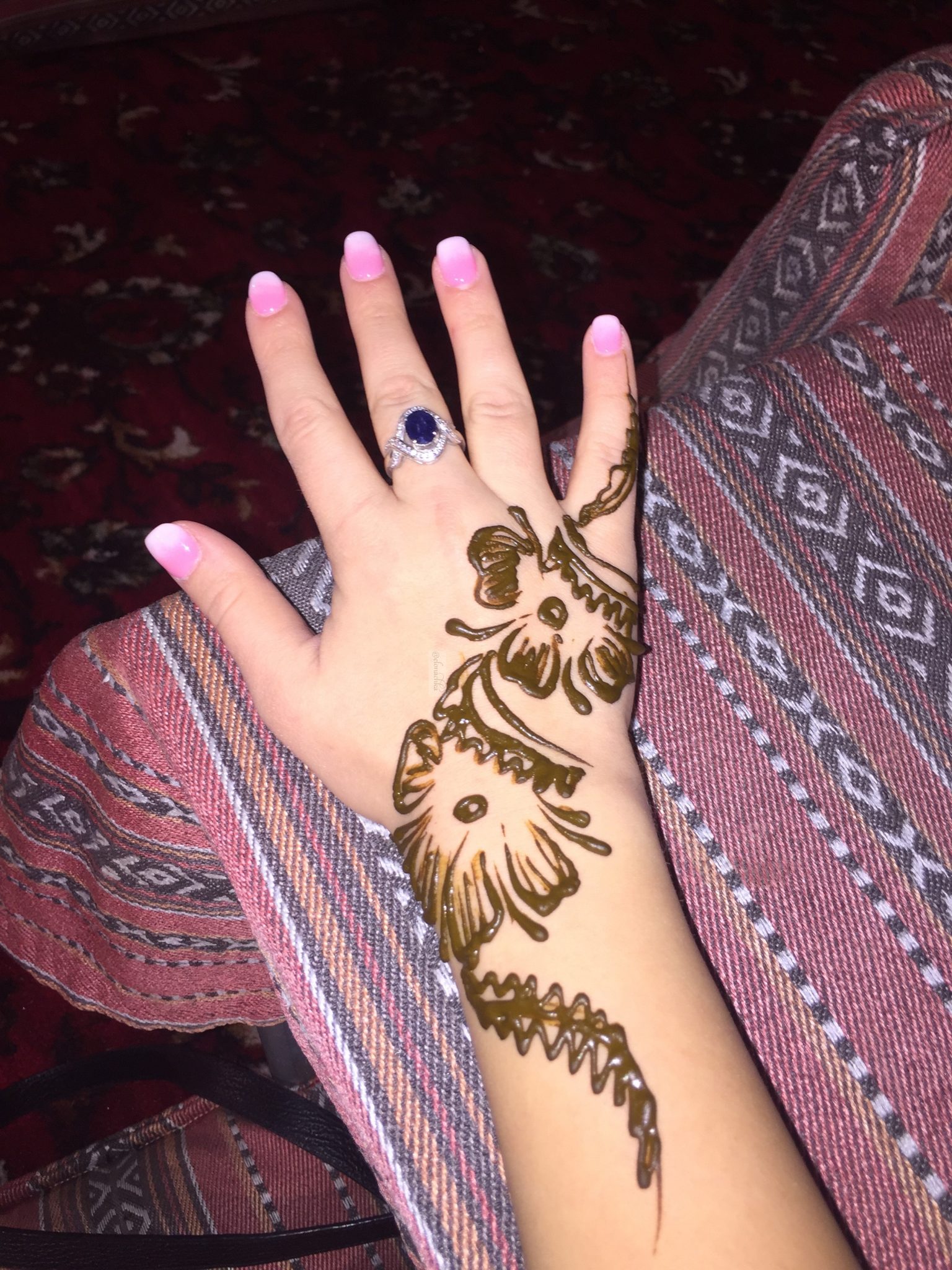 The total cost of this trip was 250 AED or $70 per person. Everywhere we went, we tipped. My ideology when it comes to tipping is that if someone did a phenomenal job and made me happy … I know that an extra ten or twenty bucks wont be a life changer for me … I want to reward that person generously for making me happy. In restaurants everywhere I tip no less than 18 – 25 %.
This trip was so worth it. There was never a dull a moment and we got to do so many things for a very reasonable price ! This was probably the best priced activity we did during our entire visit to the UAE. Part 2.