There's no doubt that planning a family holiday can be a daunting task. But with a little planning and organization, it can be a breeze!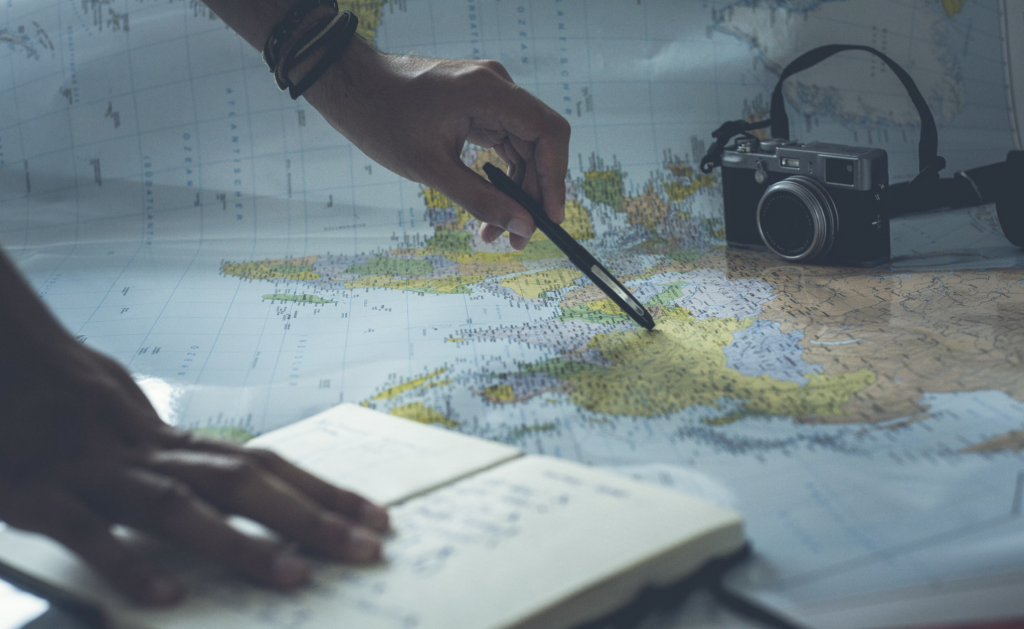 Here Are Some Of The Top Tips For Planning A Stress-Free Family Holiday:
Get everyone on board
The first step is to get everyone in the family on board with the idea of taking a trip. This means having a conversation about what everyone wants out of the trip and finding a destination that suits everyone's needs.
Choose the right destination
The second step in planning a family holiday is to choose the right destination. Next, consider your budget, the ages of your children, and what type of activities everyone will enjoy. If you're struggling to narrow down your options, consider speaking to a travel agent for recommendations.
Book accommodation in advance
Once you've decided on a destination, it's time to start booking accommodation. If you're traveling during peak season, booking early is important to avoid disappointment. And, be sure to check that your accommodation is child-friendly before you book.
There are many types of accommodation available for travelers these days, from camping and hostels to apartments and villas. The type of accommodation that is right for you depends on your budget, travel style, and needs. 
Here's a look at some of the most popular types of accommodation:
Camping: 
Camping is a great way to get close to nature and save money on accommodation. There are many different types of campsites, from rustic to luxurious, and travelers can choose to stay in tents, RVs, or cabin rentals. Campgrounds are usually located near attractions such as beaches, national parks, or hiking trails.
Hostels: 
Hostels are a popular type of accommodation for young travelers who are on a budget. They offer basic rooms with shared bathrooms, kitchens, and common areas. Hostels are usually located in central areas, so they're a great option if you want to be close to the action.
Motels: 
Motels are typically less expensive than hotels and offer basic accommodations for travelers. For example, most motels have swimming pools, and some offer breakfast or other meals. However, they can be a good choice if you're looking for somewhere to stay for a night or two.
Youth hostel: 
Youth hostels are a popular option for budget-minded travelers. They typically offer dormitory-style accommodations, with shared bathrooms and common areas. Some youth hostels also have private rooms available.
Apartments: 
Apartments are a great option if you're looking for more space and privacy than a hotel room. You can usually find apartments in city center locations, near tourist attractions, or in suburban areas.
Villas: 
Villas are a popular type of accommodation for families or groups of friends traveling together. They offer more space and privacy than an apartment and often have private pool or garden amenities.
Boutique hotel: 
Boutique hotels are becoming increasingly popular, especially in larger cities. They offer a more unique experience than traditional hotels, with stylish rooms, and are often located in interesting areas of the city. However, they can be quite expensive. Boutique hotels are smaller, more intimate establishments that offer unique experiences. For example, they often have themed decor and custom furnishings; some even offer on-site dining and other amenities.
Hotels: 
Hotels are the most traditional type of accommodation and can be found in just about every destination as they offer rooms with varying degrees of luxury and amenities. They come in all shapes and sizes, from budget-friendly options to luxury resorts. Many hotels such as the Bird-in-Hand Family Inn also have on-site restaurants, as well as swimming pools and fitness centers.
Bungalow: 
Bungalows are a popular choice for those looking for self-catering accommodation. Bungalows are small, standalone houses that are usually found in resort areas. They offer more privacy than hotel rooms, and some even have their own kitchens and living areas, making them ideal for families or groups of friends.
Agrotourism: 
Agrotourism is a type of vacation where travelers stay on a working farm or ranch. This can be a great way to experience rural life and learn about agriculture. Many types of agrotourism experiences are available, from hands-on learning opportunities to simply relaxing in the scenic countryside.
There are many different types of accommodation available to travelers these days, so it's important to choose the right one for your needs. Consider your budget, travel style, and needs when choosing your accommodations.
Set a budget
Once you've decided on a destination, it's time to set a budget. This will help you narrow down your options and make sure everyone is on the same page when it comes to spending money on the trip.
Create a packing list
To avoid any last-minute panics, creating a packing list in advance is a good idea. This will help you make sure you don't forget anything important, like your child's swimsuit or sunhat.
Plan your activities
To make the most of your holiday, it's a good idea to plan your activities in advance. This way, you can ensure everyone has something to enjoy and avoid any arguments! If you're stuck for ideas, again, a travel agent can be a great help.
Don't overschedule yourself
One of the biggest mistakes people make when planning a family holiday is trying to do too much. It's important to remember that you're on holiday to relax, so don't overschedule yourself! Instead, build in some downtime each day, where everyone can relax and recharge their batteries.
Be prepared for bumps in the road
No matter how well you plan, there's always a chance that something will go wrong. So whether it's a tantrum-throwing toddler or a case of food poisoning, it's important to be prepared for bumps in the road. The best way to do this is to stay flexible and roll with the punches.
Enjoy yourself!
Last but not least, don't forget to enjoy yourself! Planning a family holiday can be stressful, but it's important to remember that it's supposed to be fun. So, take a deep breath and enjoy making memories with your loved ones.