For any adventurer, a hike can be a great way of getting outdoors and embracing the natural world. It's important though that when you do go hiking, you have everything you need for the trek. For some, hiking can be a full day out or perhaps even longer, depending on the route. That's why Gear Up Hiking has created a helpful infographic on the best packing cubes for hiking.
It's good to have everything you need and want for a hike and that nothing that's needed, gets left behind. There are lots of variations of packing cubes available to purchase, and they all have their advantages and disadvantages. Whether it's a pouch that doesn't unzip all the way or testing how water-resistant they are for those particularly wet hiking opportunities.
So what makes a good packing cube? A good packing cube is something that is affordable, stylish and is practical for its purpose. When packing your essentials, you want to ensure everything is in its right place and that there's no chance of losing anything along the way. Some are highly efficient when it comes to compression, which can be great when trying to save space. Others are advantageous when it comes to weight, as you don't necessarily want to feel like you're carrying everything but the kitchen sink on your back.
Whether you're new to hiking or a seasoned professional, you'll want to pick the right packing cube that's right for you and this infographic has all the best ones that are currently on the market.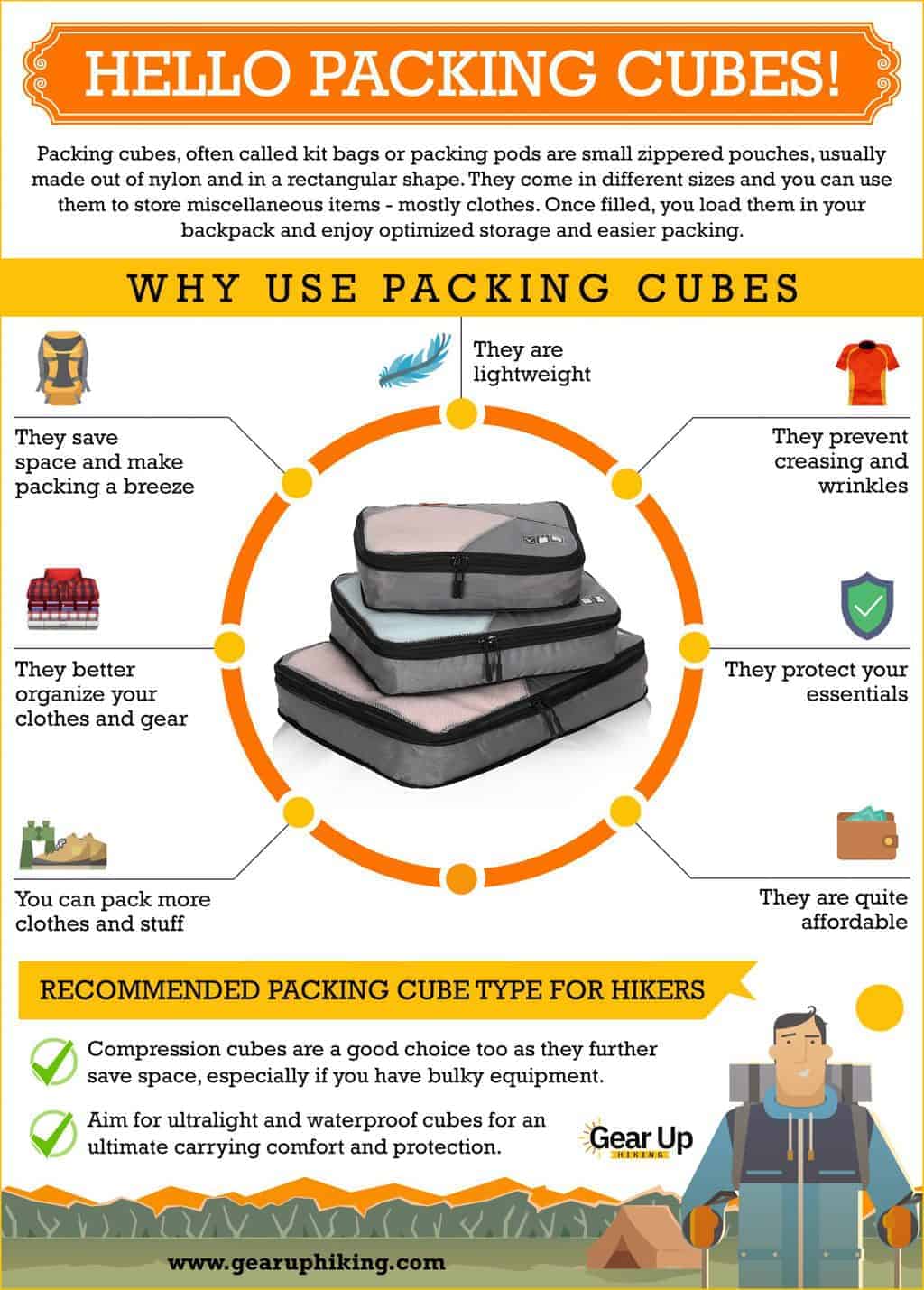 Infographic Design By Gear Up Hiking