… with a hint of San Francisco. 
I am a sucker for a great bottle of wine so I couldn't imagine a better place to visit than Napa Valley, California – one of the prime wine regions in the world. I would later take a trip to Avignon, France (which is only an extra hour on the plane) to fulfill my wining and dining itineraries across the globe. This trip was booked about half a year in advance because my birthday month, September, is also one of the busiest in the wine industry. So if you want to experience the busy bustle of harvesting season, June – October is your time to excite that palette. Book responsibly.
---
Breathtaking landscapes as we fly towards San Francisco.
The drive from San Francisco to Napa is about 1.5 hours. 2 to be safe (as newbies). While having a car in the Valley itself is not very efficient due to all the alcohol consumption … it works out if you're there just to taste, not to drink. It also makes it easy to take a day trip back to San Francisco to indulge in some food and to take a break from the wine.
Who would think that off the road of the Sonoma Highway, we would find this gem called the Boon Fly Cafe. Well we found it a few weeks in advance when we made reservations. Reservations are for dinner only, and they are required (in advance).
And there goes my last illegal drink.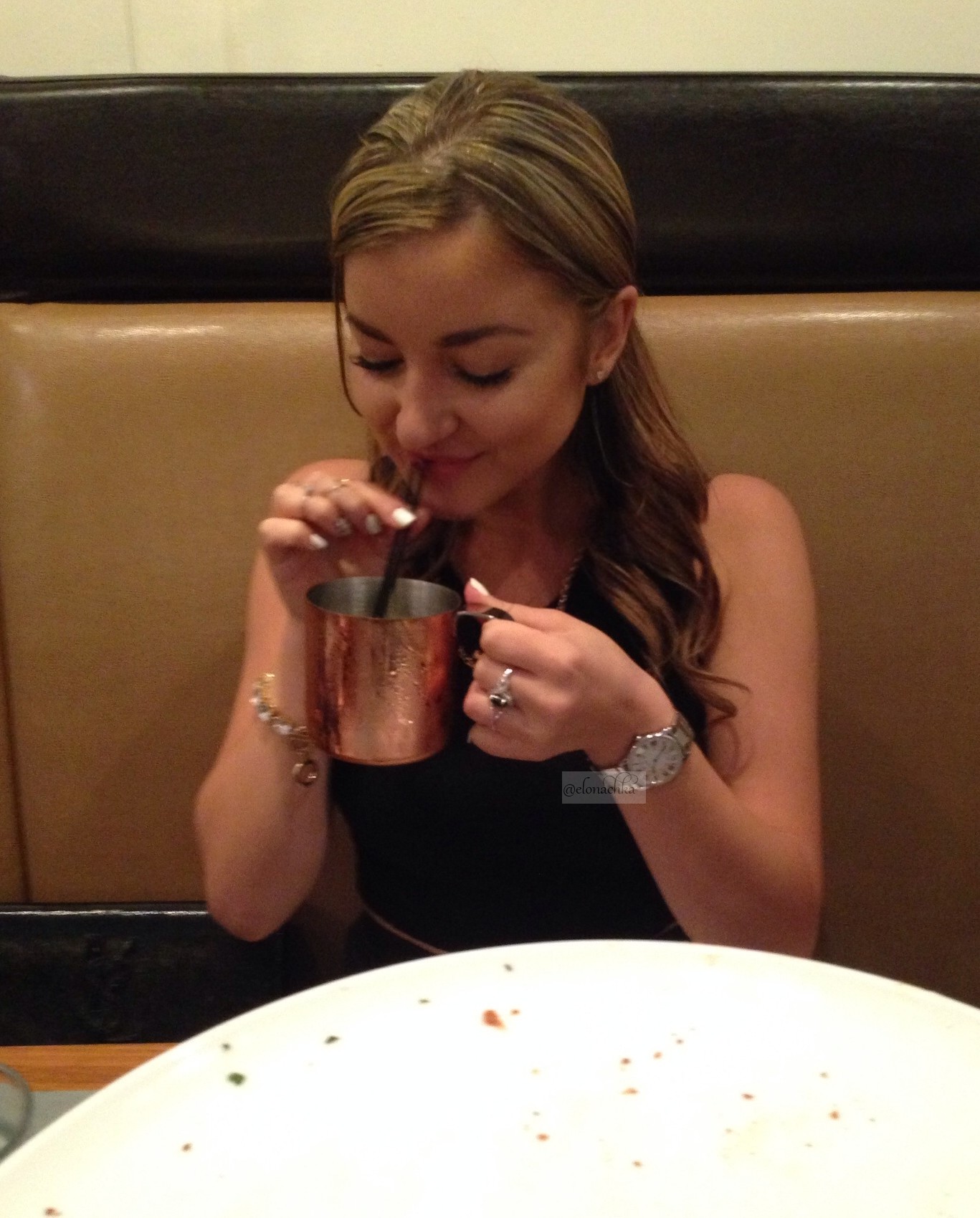 Our wine itinerary was a hefty one. Many of the wines I drink at home are produced in the Valley so I wanted to make sure that I visited all their wineries … & tried some of their exclusives that I can't get in NY. We started at Domaine Carneros.
Known for their sparkling wines, Pinot Noir's, and [obviously] the breathtaking views.
Feel like royalty as you sit on the patio of a beautiful peach colored castle and sip on a pink bubbly. Ok, perfect. I'm in.
Next was The Hess Collection, founded by a Swiss entrepreneur named Donald Hess.
Let's talk Cab's and Chardonnay – well, thats what Hess is known for.
The Hess Collection also has free public access to Donald's extensive and rather interesting collection of contemporary American art.
The philosophy of the winery : "Nurture the land; return what you take."
Twenty minutes out into Napa is Yountville, California – a lively and wealthy town that boasts its fine dining and nightlife. Dinner was at Bottega, an upscale Italian hotspot with a few culinary twists. And, of course, a superb wine list.
Here's to not only being the perfect dad, but also the perfect date. Also the person behind my heightened love for some fine wining and dining.
And a very Happy Birthday, indeed.
The next day started at Mumm Napa … home to one of my favorite bubbly's (they were also the most generous when it came to pouring).
Thanks for the words of wisdom, Mumm Napa.
Now that's what I call drinks with a view.
I was most excited for my favorite Napa Winery, the Frog's Leap Winery. Which we were lucky enough to get a private tour of.
To grow the best grapes … they maintain their own ecosystem in the vineyard.
We saw the production in real-time
And went all the way behind the scenes
I had grapevines all around my summer house back home in Ukraine. I used to eat them right off the vine when I was a kid; I guess I can see why the wine industry now appeals to me.
Our next stop turns out to be the place where I want to retire. Of course, I didn't know this until we got there.
Castello di Amorosa – likely one of the most magical wineries I have every seen and very similar to those in Chateuneuf du Pape, where I had the pleasure of being just a few months later.
This was the only place where the wine was not my only favorite part.
Needless to say … It is absolutely stunning.
Dinner was at REDD – Napa Valley. Reservations also required … in advance; a chic, classy, and upbeat spot. With fabulous food and even better drinks. I even decided against wine.
Here are some of my favorites – lobster risotto
Caramelized diver scallops
Medium rare, as per usual.
Back in the hotel, a perfect and relaxing end to an eventful day.
Before driving to San Francisco, we had breakfast at the Oxbow Market in Napa Valley.
From fog … and into the sun.
Walking these streets was a great workout to the meal that was about to come.
A quick snack at a mom & pop restaurant in Fisherman's Wharf turned into the biggest meal I've had … probably ever.
And lets just say that my dad is not a small guy.
I'm talkin' big !
A day like this deserved to be topped off with some good wine! We made a pitstop at Robert Sinskey's Vineyard on our way to Rutherford Hill, another one of our favorites.
My first birthday gift: a wine subscription from Rutherford !
Welcome to the club, 'Lona !
… and a complimentary bottle of wine.
Our last and final stop was the Robert Mondavi Winery
I am not big on white's, but their Chardonnay blew me away. The pinot was fantastic too.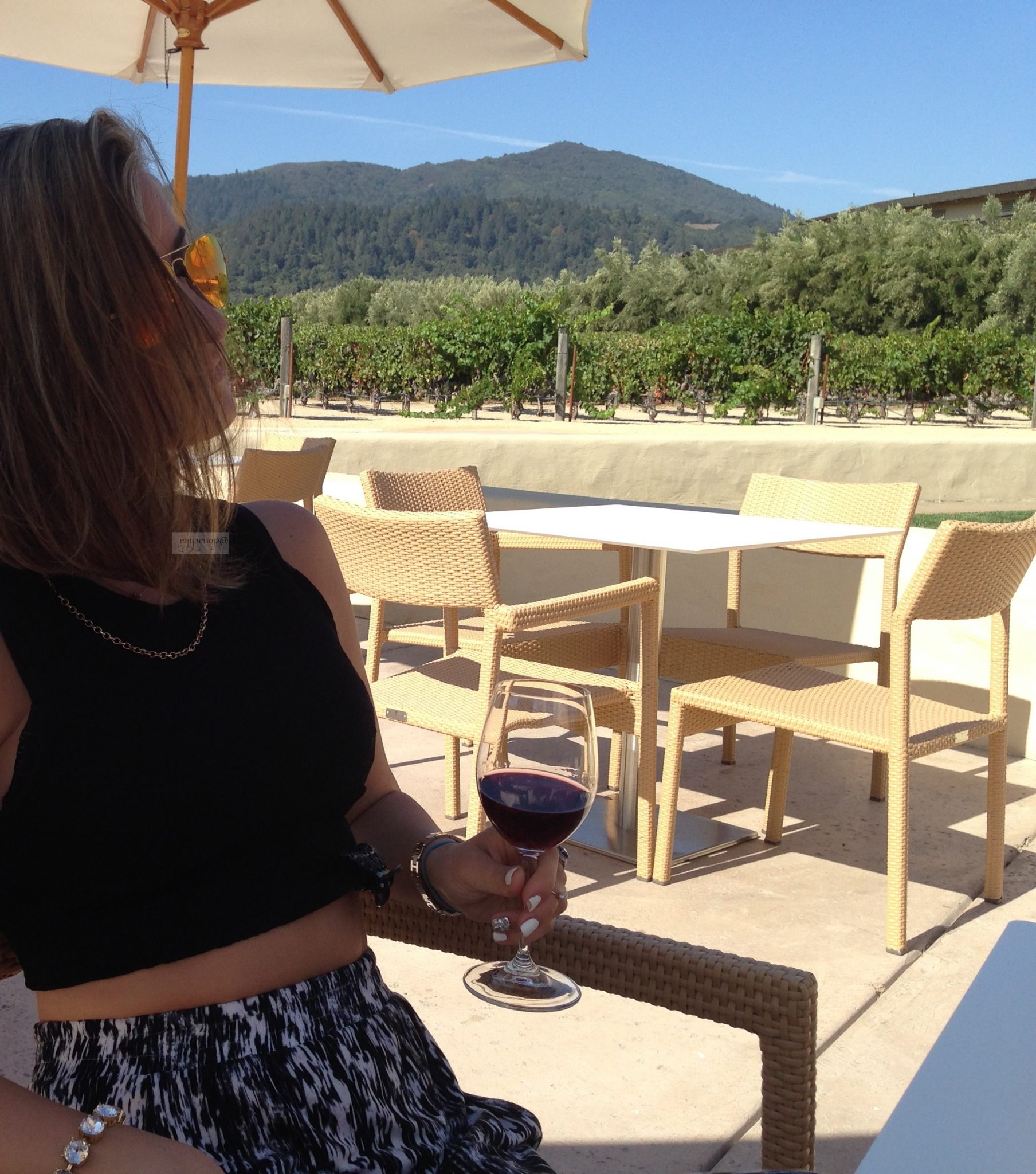 Next stop on my wine trail ? Avignon, France.