With the holidays just around the corner – there is still time to surprise your favorite travel obsessed companion with a unique gift! Here is the ultimate travel holiday gift guide for your traveler friends.
NULA Jewelry 
Allow me to get a little bit biased on my own blog 🙂 A few months ago I launched my travel themed jewelry line and it's the perfect gift for the travel obsessed girl. I designed every piece hoping that when I look at them, they will remind me of a favorite travel memory or inspire me to go somewhere new. The pieces, including bangles, necklaces, and earrings, showcase both air-travel and ocean-travel – depending on what the traveler prefers. Best of all, they are affordable & ship worldwide – you can get 25% off for this holiday sale! 
ZERO Halliburton
This year I decided to upgrade my travel gear to a luxurious luscious red carry-on from one of the top names in the industry.  ZERO Halliburton was the first to create aluminum travel luggage which was not only beautifully designed but also had protection meeting military specifications. I wanted a bag that was stylish and durable and ZERO Halliburton successfully blends both of the latter. It is undoubtedly the staple of luxury travel gear. The bag also comes with a tracking program to help you locate your bag in the case that it is lost or misplaced. Get yours for 30% off while the holiday sale lasts!
JOBY Tri-Pod
All travelers want to get the epic picture on vacation and whether you are traveling alone or with a friend, a tri-pod can change the entire dynamic of your photography. I love my JOBY tripod because its strong enough to hold my DSLR, and I can mount it onto pretty much anything due to it's flexible legs! It's affordable, it's lightweight, and it comes in different variations so you can attach a DSLR, a GoPro or a smarthphone to it!
Lisa Homsy Presets
My friend and number one travel photography inspiration, Lisa Homsy, released the secret to her unreal feed earlier this year: Lightroom filters! Lisa has one of the most mouthwatering and beautiful Instagram accounts and every photographer/traveler aspiring to take their photos to the next level, should buy Lisa's filters – and by the way, I use them, too! Lisa's Lightroom filters are the perfect holiday gift for any photographer, traveler, and aspiring blogger!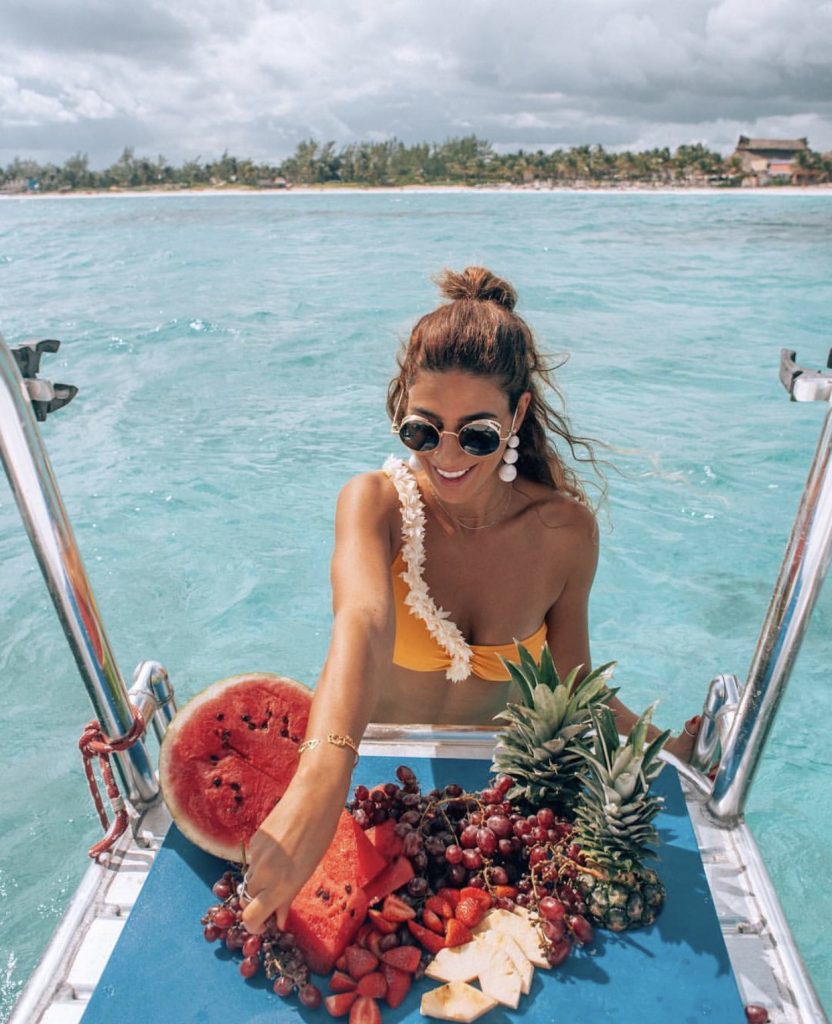 Gelfand & Co.
My friends at Gelfand & Co. offer a wide selection of chic & luxurious styles that are also very affordable. The best thing about them is that you can interchange the straps and have a "new" watch for different occasions and trips! A watch is the perfect holiday gift and an absolute necessity for a traveler. When I travel to certain places, for example a beachy Caribbean vacation, I never bring expensive items with me so being able to buy an affordable watch that looks and feels sleek and luxurious is a huge value prop. You can save 20% off your entire purchase AND get free shipping during their holiday sale so get yours soon!
Fly a Plane!
Yes, you read that correctly. The ultimate unique travel gift is the gift of flying itself, and you can physically fly an airplane for only $100! Flying a plane was a major bucket list item for me that I never knew was actually attainable – it is one of the most remarkable experiences I've ever had and I recommend it to everyone, traveler or not! If you are in the NYC area, here are 5 more incredible gift ideas for your travel obsessed friends!