Sometimes you really need to splurge. Not just because you deserve it, but because luxury can put a lot of things in perspective. I'm not talking about materialistic things, no – I am talking about king sized beds, hand picked fine linens and stand alone marble baths. I am talking about panoramic views, spectacular room service and bubbles for brunch. A couple of days in the high life makes me reevaluate my goals, makes me aim higher, and makes me long for more days like the ones I spent at the InterContinental Genève.
I love feeling like I belong, even when I am far away from home. And at the InterContinental Genève I felt just that. From the second you pull up to the massive front yard, you are greeted by smiling and kind faces. From the doorman, to the front desk – every single person was genuinely happy to greet me and to engage in small talk. I was so pleasantly surprised to see my name on the screen welcoming me to my new home for the weekend. When I called the front desk, the staff greeted me as "Hello Ms. Karafin" and I smiled from ear to ear. The little things in life … oh how they matter especially when you are thousands of miles away from home.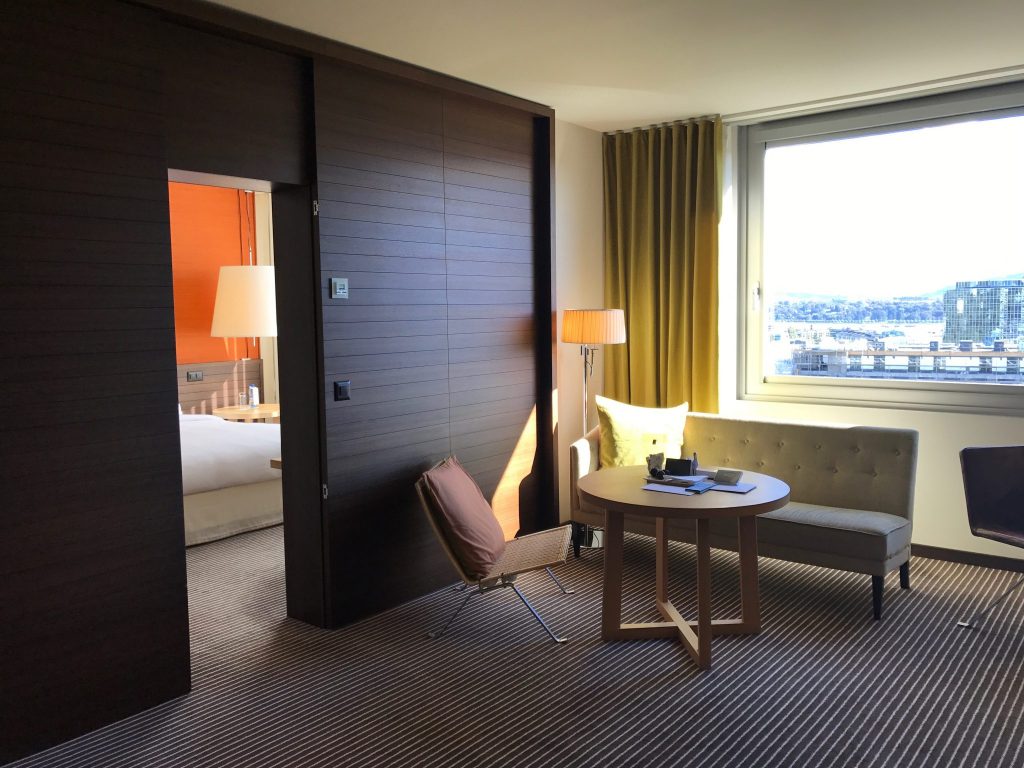 There are 333 rooms at the Intercontinental Geneva, including 49 suites. I stayed at the Deluxe Suite with stunning views of Lake Geneva and Mont Blanc and the French Alps. The spacious suite consists of a large living room and connecting bedroom. Nothing is quite fantastic as the room view, and for those of you that read my work often – you know that a room with a view is absolute heaven for me. In the room you have, essentially, everything. A Nespresso machine and any possible toiletries that you can think of are all readily available.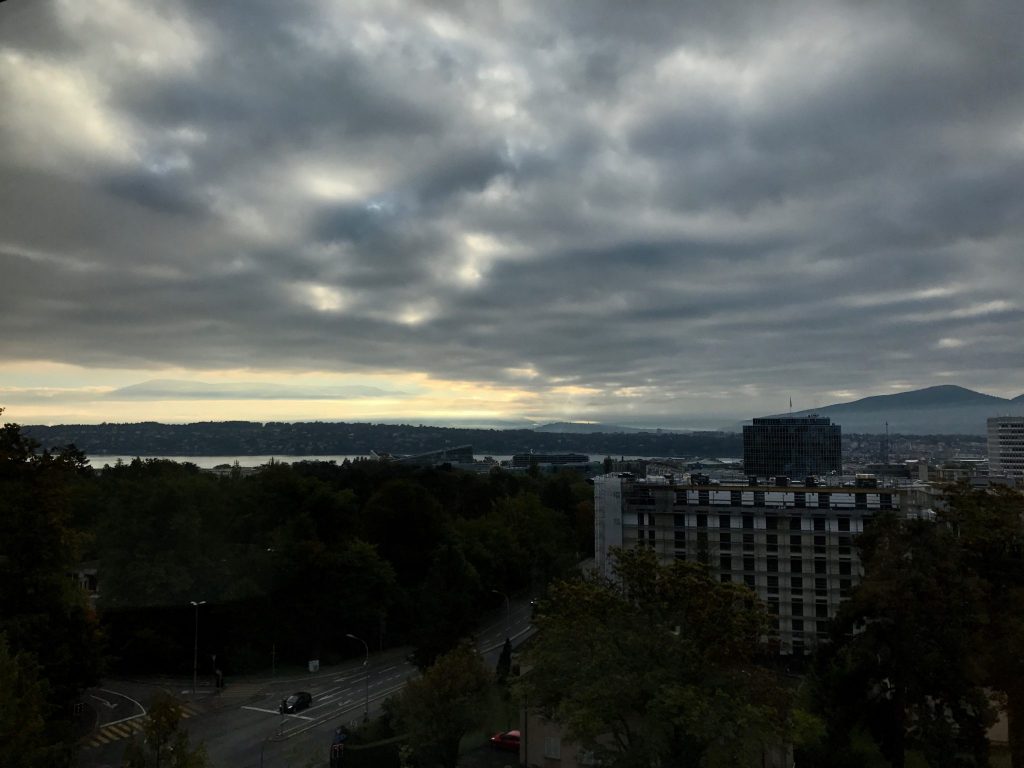 Being a travel writer has its its perks – I was very lucky to get a peek at some of the other suites that I am excited to share with you!
There is so much to admire about the Intercontinental property. Since it's opening, the location has welcomed hundreds of prominent names, celebrities, over 4,000 ministers and Heads of State. Famous names like Bill and Hillary Clinton, Sophia Loren, Jimmy Carter and Ronald Reagan have all made an appearance at the property. That alone speaks so much volume. Every step you take you can see the opulence around you, from the grand staircases, to the columns, and to the real silver finishing touches everywhere you turn.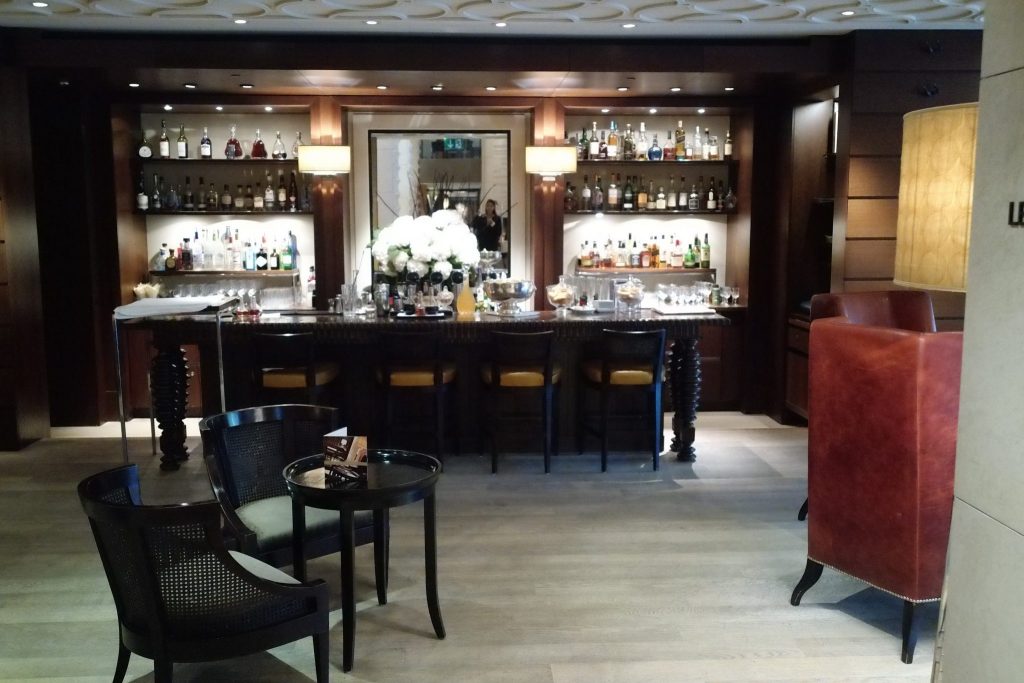 You'll find the silver accents of Christofle throughout the entire property  – a luxurious and perfect touch crafted by designer Christian Heckscher.
At this property, you can always stay busy. There is a Wine Lounge, Woods Restaurant, Bar Les Nations, Bar Le Fumoir and an impressive cigar lounge. Whether you are looking for a romantic and quiet vibe, or an intimate cocktail hour – there is certainly a treat for every taste bud, no pun intended.  There is also a large outdoor swimming pool (the largest out of all Geneva's 5 star hotels) and, of course, a Spa by Clarins. 
Sunday Brunch at the Woods Restaurant is considered a popular hotspot in Geneva – I witnessed first hand as the tables quickly populated with locals and foreigners alike. While the food is self serve, waiters are available to take drink orders. The variety is tremendous – I haven't seen so many food options at a brunch, ever ! 
The Residence is one of the most exclusive, luxurious, and private townhouses and the absolute epitome of contemporary luxury. With million dollar doors, 360 degree views of Geneva, a living room, a dining room, a pantry, a guest powder room, a master bedroom, a tub room, a massage room, a dressing chamber, and a vestibule chamber (just on one side of the residence) – this 650 sqm gem is a masterpiece one of its own kind. Few people are able to see the 11 bedroom beauty – and I am so excited to give you a sneak peak.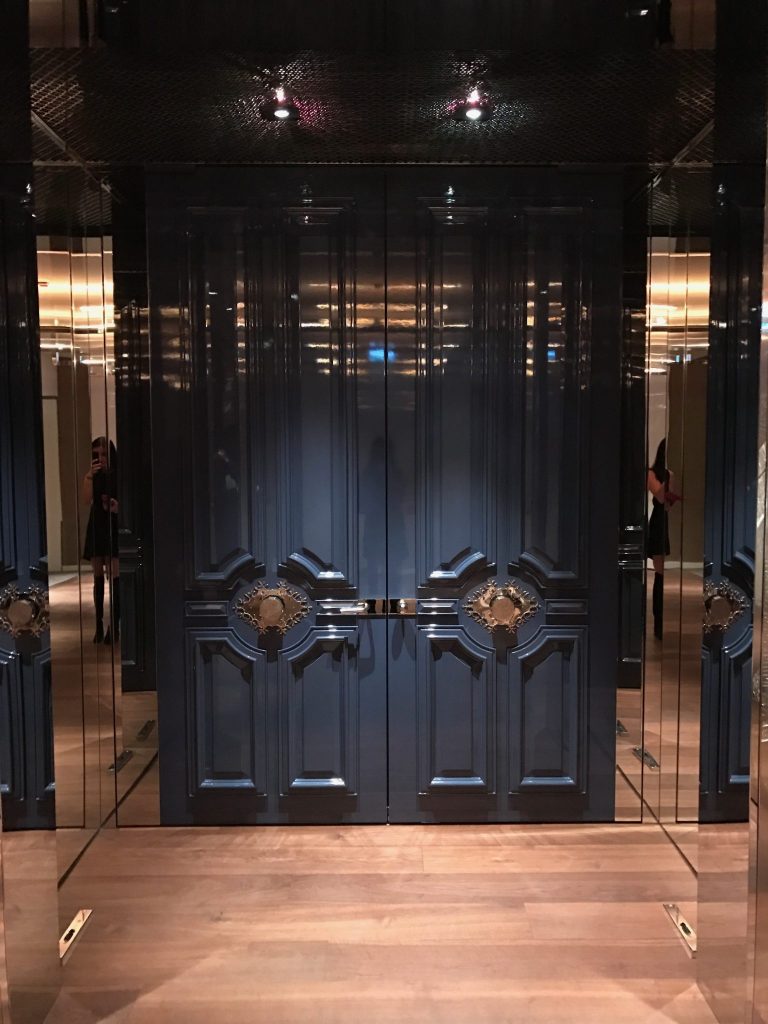 The Residence gives you exclusive access to the entire 18th floor of the Intercontinental Geneva with services like a private lift and a private butler readily available to satisfy your every wish. The opulent and extravagant design is noticeably created with unparalleled with elegance and creativity. The large Versailles inspired doors are over a million dollars in cost alone. The Residence has its own library, kitchen, gym, massage room and steam room. This place is so personal to the guest, that you have your own spa room with private spa services and massages – and if that isn'y personal enough; you can even have your own photographs placed in the frames prior to your arrival. In my entire life, I have not seen a more spectacular place.