If there is one place on earth that you should visit before you die – this is it (and I don't say that often). The Dhara Dhevi Chiang Mai is quite arguably the most stunning property (or rather, village) I every visited and here is why you should go there, too. Welcome to HISTORY. Prior to arriving in Thailand, I thought that Chiang Mai was just another city; I knew it for beautiful temples, and the Elephant Nature Park. Chiang Mai, the largest city in Northern Thailand, is not just a city – it is a ancient Thai Mecca: the former Capital city of the Lan Na Kingdom. Chiang Mai was not always a part of Thailand and still to this day it has it's own language and even food. It is also home to 300 Buddhist Temples!
The Dhara Dhevi is a miniature ancient Lan Na or "Kingdom of a Million Rice Fields" … it is a 60 acre time machine into old Thai villages with rice patties, temples, plantations and architecture influenced by the neighboring regions of Myanmar, China and Laos. This is not your ordinary resort; this is an incredible and ultra luxurious visual journey through the historic Thai culture. Take a look.
Main Entrance
The Room
The Dhara Dhevi Resort is enormous, with over 60 acres of land so you can imagine that each villa and residence is actually a luxurious hideaway. All villas are built in traditional Lan Na architecture, two floors, private plunge pools, hot tubs, and some with private access to the pool.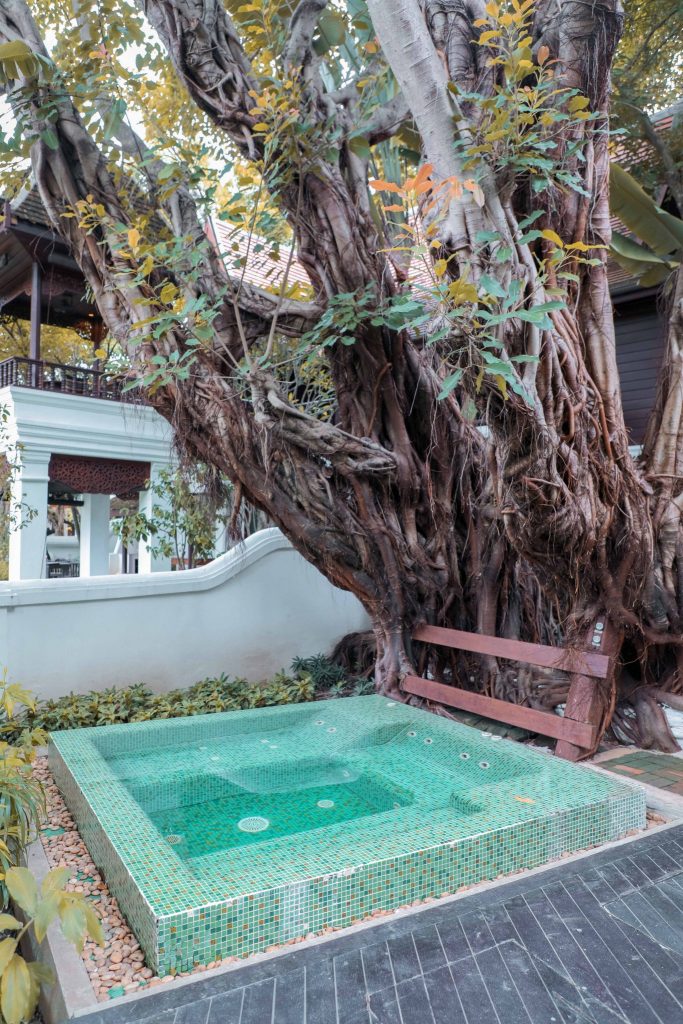 The Dheva Spa and Wellness Centre
Like the resort itself, The Dheva Spa is so large that it can be it's own separate hotel! 250 local Chiang Mai artisans took three and a half years to recreate an original Burmese temple from Myanmar … by hand. Besides specialty treatments, the Spa also offers Ayurveda, a 5,000 year old healing science founded in India which helps achieve body, mind and spirit.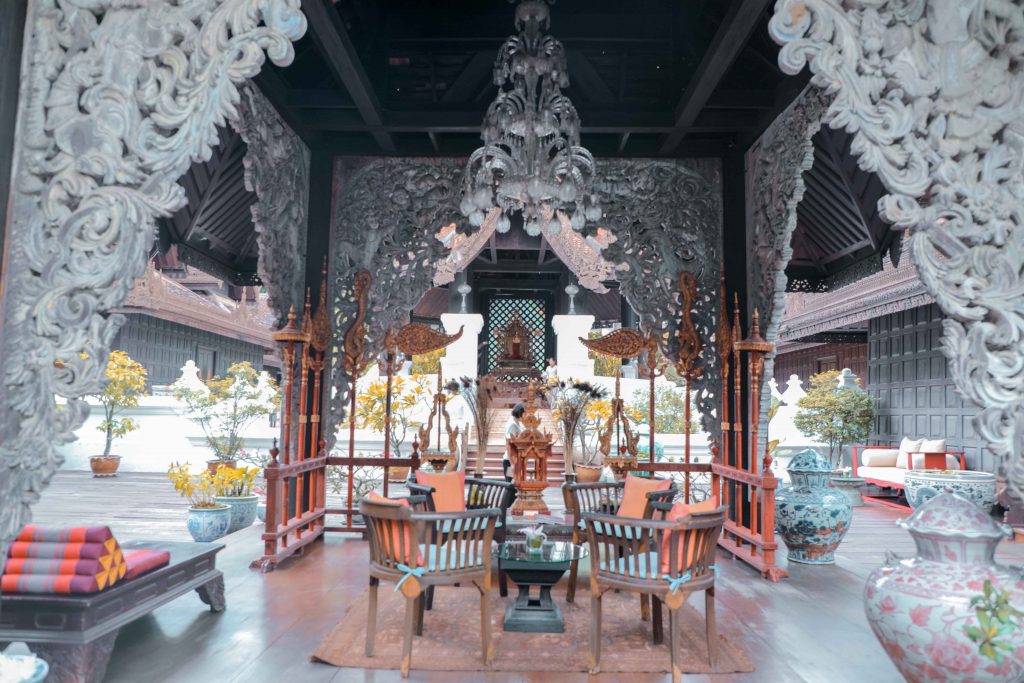 The Property
There is a daily schedule of upcoming activities on the property ranging from culinary classes, feeding Monks, arts & crafts, and even a library. The crown jewel of hospitality in Northern and perhaps all of Thailand, The Dhara Dhevi is so grand that you can walk around the property all day long and not get bored.
The Pool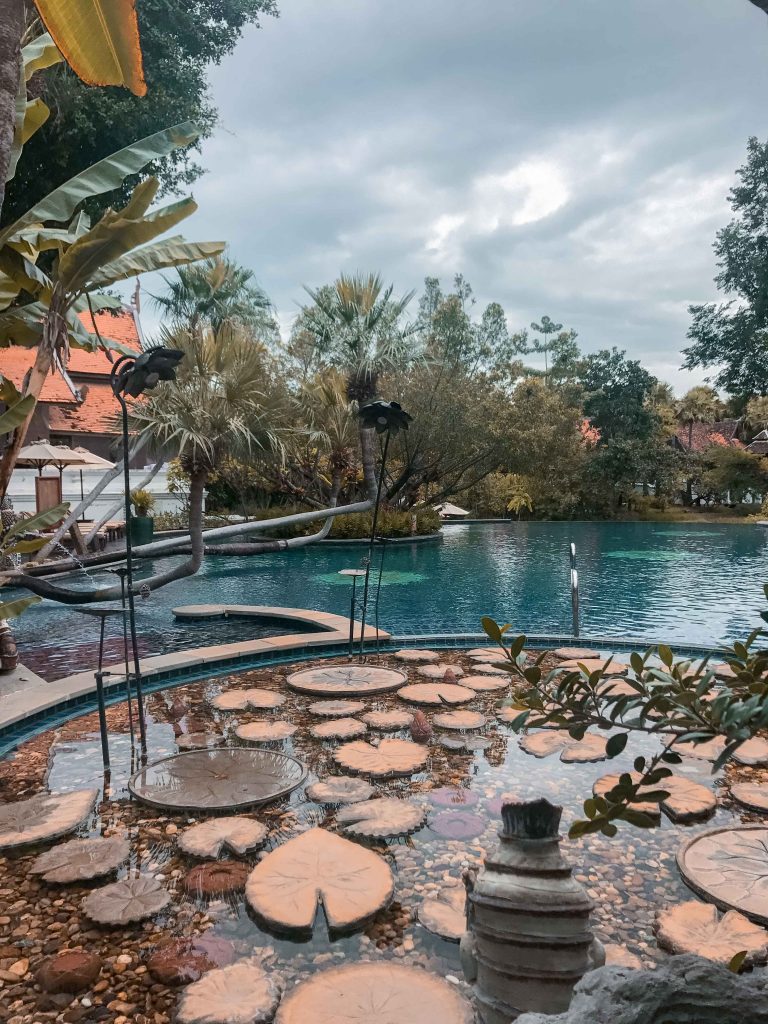 Reception
The Rice Fields
The Dining Experience
Serving classic Thai and Norhtern Lanna-style dishes, Le Grand Lanna offers an exquisite dining experience with an unforgettable performance of performance and music. In Thailand, you must eat with a spoon; the fork is only used to help place food items on the spoon … knives are practically never used.